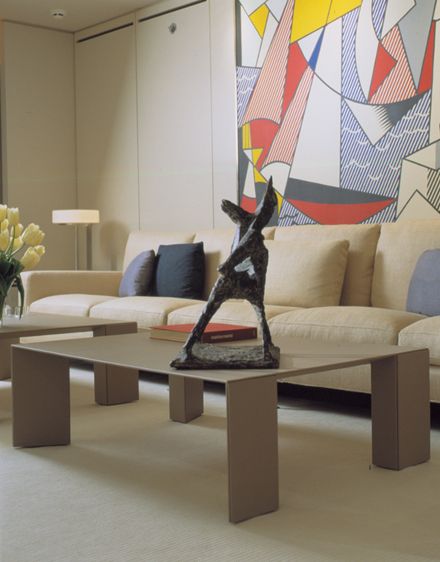 Rob Kleinschmidt is passionate about his life and his work as an Interior Architect. His passion is contagious! This is a direct result of his personal integrity of consistently living and working in harmony with the principles that guide timeless classic design. Rob's work is best known through his work with the company of Powell/Kleinschmidt for which he was a founding principal. Powell/Kleinschmidt has a national reputation in the design community. Most every project has received recognition through awards or multiple publications in national journals of architecture and interior design.
Rob brings the legacy of P/K with him in his new company of RDK Design LTD. He remains passionately committed to:
• Bringing design clarity to a meaningful concept of
the project.
• Presenting a strong plan as the central ingredient of
the concept.
• Creating unique color and materials schemes.
• Giving the utmost attention to detail and follow-through
from inception to completion
• Creating timeless, classic, lasting designs.
Rob is committed to engaging you, the client, in the decision making process. Whether you are a homeowner in an existing apartment or house, or a representative of an existing or new corporate office, Rob will present you with alternative solutions from which to choose, thus encouraging a team approach in co-creating the interior space.
Rob's thirty three years of extensive experience as an interior architect is based on two principles of timeless, classic design:
• Creating an interior that harmoniously honors and reflects
the building's concept and gestures of the exterior; and
• Choosing materials and colors that compliment the
meaning and purpose of the everyday activities and
functions that will occur within the interior space.
RDK Design LTD, an intelligent, streamlined company of talented professionals, is ready to work with you in creating meaningful interior spaces that speak to today's needs for strength in simplicity and economy of means, while honoring design principles that promote optimum functionality. They are ready to provide professional assistance with Design Direction, Project Management, Design Presentations, Detailing and Working Drawing Assistance, Site Observation, and Move-in Coordination.