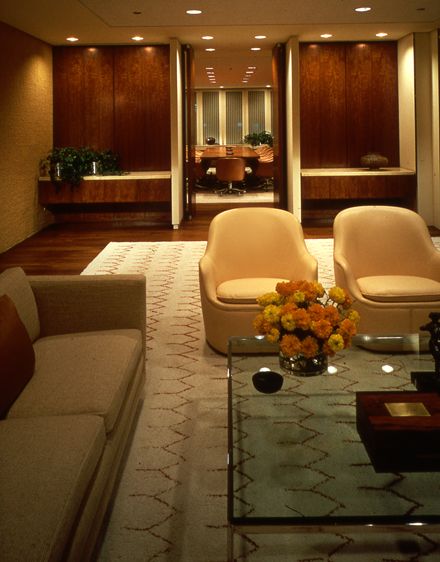 SINCE 1976, when Don Powell and I created Powell/Kleinschmidt, Interior Architecture to assist other architects that did not have an interiors department and to pursue our own projects, my passion and respect for the built enviornment has continued to grow.
We always tried to create a strong, fucntional working plan for each of project, one that truly would stand the test of time.
We contined to hone and fine-tune our expertise in space planning while working on both large scale corporate projects of up to 500,000 square feet and unique residential environments. A monograph by Birkhauser that came was published in 2001 celebrated our 25th year in business. Don Powell's retirement gave me the opportunity to create a new, smaller-scale firm, RDK design ltd., that is allowing me to be more intimately involved on a one-to-one basis with each client and on every aspect of every project entrusted to us.